Corona Update
Good news! Since 9 June, foreign tourists with a proof of vaccination can travel freely to France again.
The French government has also indicated that it will reimburse the PCR test that may be necessary for tourists to travel back to their country, in order to stimulate tourism.
We are eagerly looking forward to the moment the UK puts France on 'Green'! The number of new infections in France has now fallen sharply.
Below you will find more information and clarification of the rules that now apply to you as a tourist from June 16, 2021.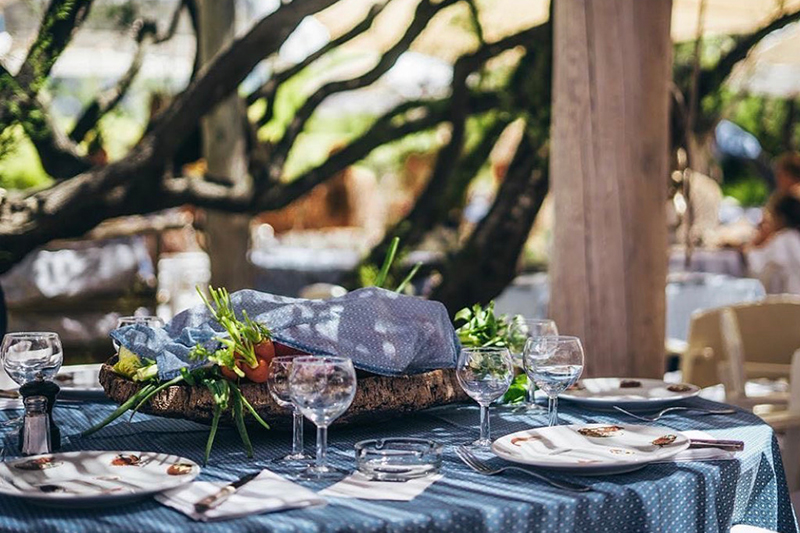 What do the easing in France mean to me, as a tourist?
Since June 9, France has implemented further easing, so that the situation is now as follows:
the shops, museums, cinemas, theaters, markets and public spaces are open again
all beaches, restaurants, cafes and terraces are open (max. 6 people per table)
no gatherings of more than 10 people in public
the curfew will be extended to 23h (from June 20 it will be abolished early!)
You may then enter France from the UK if you:
can show proof of vaccination (at least 15 days ago last vaccination) or - if you have not yet been fully vaccinated - a valid negative PCR test or antigen test (max 72 hours old)
bring a completed and signed declaration of honor (in French or English) with you
are willing to take a PCR test or antigen test in France if requested (this is often done extra at airports)
adheres to the corona rules applicable in France
If you fail to comply with these conditions, you risk a fine of EUR 135. If you are detained several times, this fine will be higher.
As far as we know, no further fines will be issued and you can therefore travel to France as usual if you adhere to the above rules.
Some countries outside Europe are still excluded from access due to the high risk of infection (Brazile, India, etc.)
In the media it is said that I am welcome again as a tourist in France. Is that right?
Yes that's correct. France is open again for international travel. Travelers from the UK who travel to France must be able to show a negative PCR test or antigen test (max. 72 hours old, in writing and by name) upon entry.
Since 9 June, this negative PCR/antigen test may also be replaced by proof of complete vaccination (AstraZenica, Pfizer or Moderna last injection min. 15 days old, Jansen vaccine 4 weeks old), or a positive PCR test (proof of immunity ) of at least 15 days and up to 6 months old. See more information on the French government website here and here.
In short: as far as France is concerned, you are welcome again, provided you meet the above conditions and you adhere to the applicable rules.
As far as France is concerned, I am welcome, but France is still on the Amber list of the UK government. What are the consequences of this?
That's right. You should also take into account the travel advice from the Ministry of Foreign Affairs in your home country.
At the moment France is still classified as Amber; this means that the advice is not to travel, if not necessary.
Always check the website of the Ministry of Foreign Affairs in the UK to check what is currently being advised by your government. Returning to the UK, you must follow the amber rules.
Traffic light decisions are reviewed by ministers every three weeks, with the next decision due before 28 June.
While you are usually not fined for not following your country's travel advice, please realize that there could be consequences, such as for the UK:
Before you travel to England you must:
take a COVID-19 test
book and pay for day 2 and day 8 COVID-19 travel tests – to be taken after arrival in England
complete a passenger locator form
On arrival in England you must:
quarantine at home or in the place you are staying for 10 days
take a COVID-19 test on or before day 2 and on or after day 8
Read about quarantine and taking COVID-19 tests.
Children aged 4 and under do not need to take the day 2 or day 8 test.
You may be able to end quarantine early if you pay for a private COVID-19 test through the Test to Release scheme.
Always check whether and for what your travel insurance offers cover, if you are traveling to an Amber country. And whether you can meet your quarantine obligation, applicable conditions of your employer. Health insurance policies usually offer normal cover, also with COVID.
Incidentally - even as a foreigner - you can have yourself tested for FREE anywhere in France at hospitals and laboratories.
Take a PCR test in France before the return trip to the UK?
The French government has indicated that it will reimburse the PCR test that may be necessary for tourists to travel back to their country, in order to stimulate tourism.
PCR testing is FREE in France, also for foreign travelers. You can do them without an appointment in the public test centers (just stand in line with ID, but generally tightly arranged/little waiting time). You will receive the results by text message and email within 24-48 hours. When entering your name and your e-mail address/tel. number, make sure that the French counter staff has understood you correctly (double check spelling!). This interactive map from the French government shows you where public testing centers are located in the department you are going to and their opening times.
I want to cancel my booking, will I get my money back?
That depends on whether you booked it with FLEX. And on the current travel advice from your government.
Did you not book with FLEX? Then the regular cancellation conditions apply and you cannot cancel free of charge. You can check with your cancellation insurance whether it offers coverage.
Have you booked with FLEX? Then you have more flexibility. Check the options here. Even if you have already left on vacation and you cannot arrive at your destination or have to return due to COVID-related circumstances, you will often still get a large part of your money back.
Through this page we try to inform you as completely as possible about the current situation regarding travel. We base ourselves on the information on the websites of ministries and on the information we receive from our contacts in France. However, you cannot derive any rights from the above information. We always advise you to make inquiries yourself, for example with your government and / or insurance company.