VillaSud Service Package
You want to have a carefree holiday in the villa of your choice. And VillaSud makes that happen. We ensure that everything is arranged for you as a tenant. You only have to enjoy your holiday. And that is what your holiday is meant for?
The Service package from VillaSud is the total of all our services to you - as a tenant. For this we charge you an All-Inn fee when booking, so that you know exactly where you stand in terms of costs. In your offer you will see - in addition to the rental price of your villa - a total fee for this under 'Service package'.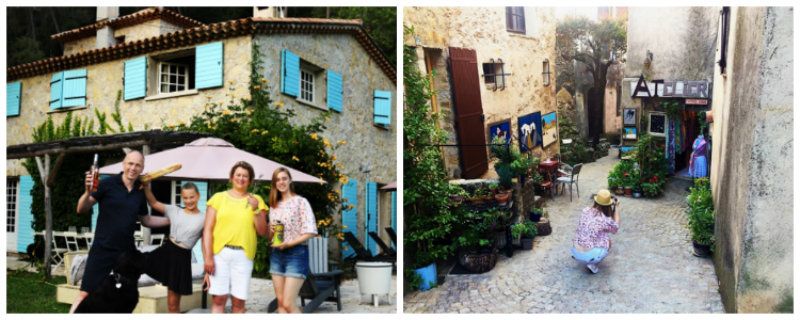 What's in the VillaSud Service package?
A safe, user-friendly website. We spend a lot of time, love and care on our website. We continually try to improve it and align it as well as possible with the wishes of our tenants. This way you can quickly and easily find the villa that suits you best.
Specialized Service Desk. The travel advisors of our Service Desk not only ensure that the booking of your villa is properly handled. From the moment you book a holiday villa with VillaSud until after you return from vacation, they are ready to make sure - in consultation with the owner / manager of the rented villa - that your holiday is arranged down to the last detail. Even if you have special wishes, they are ready for you!
Changes to your travel party, names? No problem! At VillaSud you never pay extra costs for this type of (administrative) adjustments of your booking. Our Service Desk will just arrange it for you! Of course, if it fits within the conditions of the villa you rented.
Free South France App. We like to share our knowledge about the South of France with our tenants. What are the best restaurants, best markets, activities for children, daytrips ...... All our insider tips can be found in our South France app, which you can download for free on your phone in the Apple Store.
Villa Incheck Service. Saturday and Sunday are the days when you arrive at the villa you rented. Do you need help? Our Servicedesk is also available for you from 15-19h.
Welcome package. We have arranged with most villa owners that on arrival a package is ready with first necessities for your stay. And of course a nice bottle of wine to start your holiday! The villa description on our website indicates whether a welcome package is present.
Beds made in your villa. What is nicer than that all beds are made upon arrival at your villa? Especially after a long journey. With all our villas you can enjoy this service, which at VillaSud - also in terms of costs - falls within the service package. Kitchen linen and towels are always present.
Energy costs in normal use. You never have to pay extra for energy costs, unless this is explicitly stated in the villa description on our website. Energy costs are included in the rental price of your villa in normal use. An energy surcharge can be calculated for use of pool heating or air conditioning. But here you can indicate whether you want it or not.
Stand-by during your stay. We have arranged everything for you with the owner and manager of the villa, where you will stay. Yet there may be something that you can use with the help of VillaSud. Our Service Desk is also available for you during your stay.
Final cleaning included Maybe logical? We think so. The cleaning of your villa after your stay is also included as standard in the VillaSud Service package.
Complaints handling with villa owner. We do not assume, of course, but do should you have a complaint, then during your stay you can call on the manager of the villa on site, who will solve the problem for you as quickly as possible. Still not happy? Then our Service Desk will mediate between you and the owner of the rented villa. We help you to come to the best possible solution. And we are good at that: it almost always works!
Smooth claims handling Perhaps something will be broken - unintentionally - in the rented villa. No problem. You simply pass on the damage to the manager of the villa you rented, preferably as soon as possible, but no later than the moment you check out. This way you give the manager the opportunity to repair the damage immediately for you and subsequent tenants. The Service Desk of VillaSud then handles the damage smoothly with the villa owner. Normally we can work this out with most owners. Our goal is that you do not need to rely on your liability insurance or guarantee. And you only have nice memories of your holiday!
Quality mark, guarantee funds. In order to offer you, as a tenant, the certainty that our online services meet strict criteria and you do not run any financial risks when booking, we are affiliated with: SGR and Thuiswinkel Waarborg. For you as a tenant a pleasant feeling!
All services mentioned above are part of the Service package of VillaSud, for which you - as a tenant - pay a one-off fee upon booking.
Special wishes?
Do you have any other wishes? An extra cot? Your dog? An interim cleaning? A cook? Something else? Our Service Desk will gladly arrange it for you! *
These types of services are optional and do not fall within the standard Service Package. Extra costs can therefore be charged for this.
* provided it fits within the rental conditions of the rented villa
All prices are including VAT