VillaSud Villa Package
Villa holidays are meant to be carefree. Our mission is to make sure that your villa is perfect for you, and that your experience is a complete success.
We're committed to offer you the best service at a guaranteed cost. The VillaSud Villa Package is just that: all services that we offer to our guests, bundled together and covered by a single fee. It is clearly stated on your invoice, next to the rental amount. No unpleasant surprises to expect.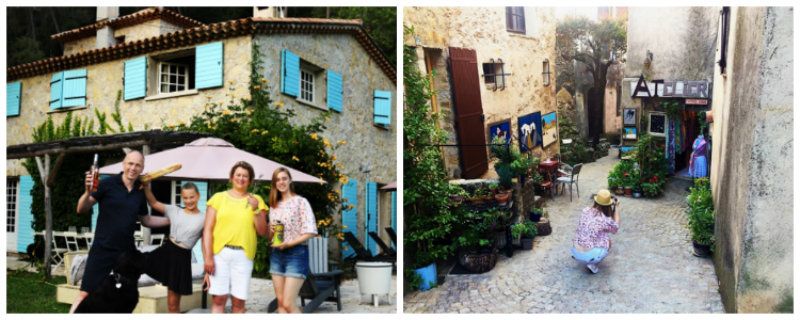 What does the VillaSud Villa Package include?
Welcome pack. Most of our villas will treat you to a welcome pack with a few essentials — including a complimentary bottle of local wine —, to help you start your holiday off the right foot.


Beds made up for your arrival. Nothing says "welcome" like fresh crisp bedding! All our villas come with comfortable beds made-up prior to your arrival. High-quality bath linens and kitchen linens are also provided.


Your energy consumption is covered. You'll never have to pay energy costs for your stay, unless the villa description clearly states that pool heating or air conditioning are at extra charge. In that case, you can indicate upon booking or you'll take the extra options or not.


Final cleaning of the villa. Only a handful of properties in our portfolio request that you pay for the final cleaning on-site (if this is the case, it's specified in the description of the villa).


Dedicated assistance. From the moment you first get in touch with VillaSud, we're with you every step of the way, ready to go the extra mile to make your holiday seamless. We're happy to help you choose the right villa, to answer any question during and after your booking, to pass on any special request to the villa owner, and generally to hold your hand when you need it.

We'll also spare you administrative hassle if you need to make changes to your booking — like changing the names on the reservation or bringing extra guests. Of course, it would depend on the occupancy allowance and specific rental conditions or every villa. But we'll always work with the owner to answer your wishes the best we can.


Stand-by service throughout your stay. The local caretaker or villa owner will be there for you for the entire duration of your stay, ready to help you with anything. In addition to that, our travel counselors are on call for emergencies. That includes the check-in time on weekends, from 3:00 PM to 7:00 PM CET.

Insider knowledge at your fingertips. We're proud to call ourselves the South of France experts — we've known and loved the area for over 20 years. Our travel counselors are always happy to share their first-hand knowledge with you. You can also take it anywhere with our free mobile app. It's a treasure trove or local tips: tried-and-trusted restaurants, local markets, family activities, day trips suggestions, and much more. Download the app for free for Apple devices and for Android devices.


Any issue fixed ASAP. Not that you should expect any… but it helps to know that any concern can be addressed on the spot. If there is anything to report about your villa, you can immediately contact the local caretaker. If they can't help right away, the VillaSud team will take over (just let us know within 24 hours from the moment you spotted the issue).


Smooth claims settlement. Anything got accidentally broken at the villa during your stay? No worries, it happens! Just let the caretaker know, the earlier the better, so they could fix it for you and for the next guests. We'll then handle the necessary repairs with the villa owner. Most times, we can work this out without even using your liability insurance or guarantee. We want you to keep only the best memories of your holiday!
Additional Services
We can help you arrange many additional services you may need: on-site cooking, interim cleaning, additional cots, etc. Just let us know about your wishes ahead of time, and we'll do our best to accommodate you - within the limits or what your villa allows, or course. If there are additional charges involved, they will be clearly stated on your invoice.
Secure Reservation and Payment
When booking a villa holiday, you obviously look for uncompromised trustworthiness and online security.
VillaSud is based in The Netherlands and certified by Thuiswinkel – the Dutch national e-commerce association ensuring safe and trustworthy digital purchases. The Thuiswinkel Guarantee certificate is supported by the Dutch Consumers' Association and integrated into an EU-wide network through the Ecommerce Europe association. It guarantees that certified companies meet strict requirements in terms of legislation and regulations, safety and financial stability.
VillaSud is also a member of the SGR Foundation (Stichting Garantiefonds Reisgelden) – a Dutch organization that provides additional financial insurance to travelers. In case of any financial impediment concerning your paid booking with us, your booking is insured.
When booking with us, you can always choose to pay using your credit card (via PayPal) or with a direct bank transfer. Please see our FAQ for more information on bookings and payments.