Luxury villas in Southern France and Italy
Welcome to the luxury villa collection of VillaSud. We offer luxury holiday homes in both the South of France (Cote d'Azur and Provence) and in sunny Italy (Umbria and Tuscany). Our portfolio today includes beautiful villas on the Cote d'Azur and lovely countryside holiday homes in Tuscany, Umbria and Provence. Discover our luxury self-catering villas and holiday homes.
For all enquiries call +31 30 6910645 or e-mail us anytime.
Contact us.
If you would like one of our Team VillaSud experts to personally help you find your perfect villa or holiday home, please visit our contact page here.
Advertise your property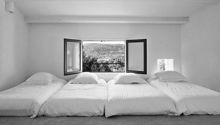 on VillaSud.com

Do you own a luxury holiday home or villa in the South of France or in Tuscany or Umbria, Italy? Currently we are looking for some new properties to complete our portfolio.
Interested? Please go to VillaSud and your villa.
Villa of the month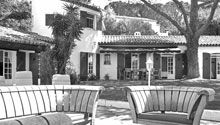 Villa in Sainte Maxime, France

Our villa of the week is the beautifull Villa Les Pins. A luxury villa only minutes from the centre of Sainte Maxime. The villa sleeps 8.
For more details please see view villa.