Luxury villas Côte d'Azur & Provence
Welcome to the luxury villa collection of VillaSud in the South of France. VillaSud is the #1 website in The Netherlands and Belgium for luxury holiday rentals in the South of France, Côte d'Azur and Provence.
Our portfolio today includes beautifull holidayhomes in the Provencal villages Lorgues and Seillans and coastal villages Les Issambres and Sainte Maxime.
Need Help?
Our villas in the South of France include holiday homes either in the Provence or on the Côte d'Azur. All of them visited and inspected by Team VillaSud. We will tell you the truth and help you book the perfect villa for your holiday.
For all enquiries call +31 (0)30-6910645, or Email us anytime.
Advertise your property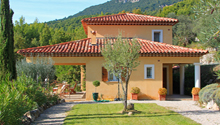 on VillaSud.com

Do you own a luxury holiday home or villa in the south of France? And you are you interested in letting your villa via a professional agency?
Currently we are looking for some new properties to complete our portfolio.
Interested? VillaSud and your villa.
Luxury villa's in Italy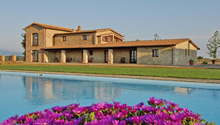 Please also visit oour partner CasaSud! They offer a fine selection of luxury villas and apartments in Tuscany, Umbria and Le Marche.

Kids & Holiday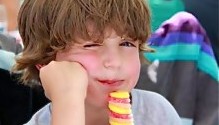 Information for Kids

At VillaSud.com we are very keen on providing good info with regard to facilities for children!
The section 'KIDS' lists per villa items available such as a cot, high chair, toys or any other item that is available for your child.
News
13.11
Already fully booked for but 1 week villa Lauris. Available 16-23 August. See http://t.co/BVTRawAFwr http://t.co/wKfKZXRinD
01.11
Sunny Ramatuelle villa, for 8 persons and with private pool. Walking distance to Les Plages de Saint Tropez. http://t.co/kVTbVTrnyU
01.11
The Rental Season is over. Soon sunny photos of villa's, restaurants, beaches and nature await you to get you over the cold winter ;-)