On this page you will find information about the partners of VillaSud.
The SGR is a Dutch organization that guarantees a trip booked by Dutch travelers in the event that a travel company is in financial difficulties.
If a Dutch travel company wants to become a participant in the SGR Fund it has to meet certain strict conditions. Also the SGR monitors their participants yearly. People who book a trip through a travel company can easily recognize this logo.
The guarantees of SGR are limited to travel arrangements, which are presented and closed on the Dutch market. VillaSud Rentals BV is a member of the SGR, participant number 3541.
Thuiswinkelwaarborg is the most important Quality Label in the Netherlands for companies selling products and/or services to consumers over the internet. An important assurance for you! Only professional market participants receive a certificate of this organization. As a renter, you can therefore rest assured that VillaSud Rentals B.V. complies with relevant laws and regulations and the Code of Conduct of the Association Thuiswinkelwaarborg Dutch Home Shopping Organization.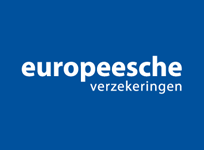 Europeesche Verzekeringen is an insurance firm specialised in insuring against risks incurred during free time, for example during travel and leisure activities. Many of their policies cover assistance by alarm central SOS International. This means worldwide, 24 hours per day personal and material assistance, and in many lands help on the spot, a reassuring thought for any traveler.
PayPal allows consumers and businesses to send and receive safe and easy online payments using just an email address. The network of PayPal on the existing financial infrastructure of bank accounts and credit cards built to form a global payment system.