South of France has been our second home for two decades. The food culture is a big part of its charm.
Fabulous views, balmy climate, and friendly people make the South of France a fantastic destination for a villa holiday. But it is the succulent Provençal cuisine that truly takes it to the next level. Delicious food and lovely coastal atmosphere draw you back over and over again.
Let's say, a tartare de saumon for the starter, a plate of fruits de mer for the main course, and a tarte tatin for the dessert. Sounds good? Drooling already?
We've got you covered. Over the years we've built a collection of our favourite restaurants. Here is a small selection — one per destination — that we think you'll love.
You can find more recommendations in our collection of South of France insider's tips, also available as a free mobile app for Apple and Android devices.
Côte d'Azur
Le Cap Mail in Les Issambres
Our long-time favourite in the lovely village of Les Issambres, a great value for money. It's right on the beach, you can rent a sunbed and children can play before or after the meal. Mostly a lunch place, but during the high season (July and August) it's also open in the evenings on Saturdays and Sundays. Dinner then often comes with live music — jazz or Caribbean. The owners, Eric and Annie, are very hospitable. Reservation recommended.
Le WYC in Sainte-Maxime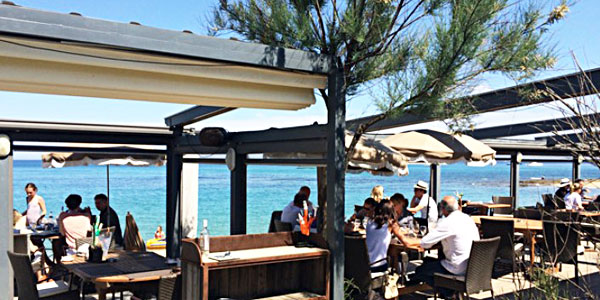 This relaxed Beach Club on the Plage de la Nartelle is located a 5-minutes' drive from Sainte-Maxime. Its restaurant, Le WYC, has been a household name on the Côte d'Azur for years. The quality/price ratio is great, especially for the South of France. Add to this the beautiful waterfront location, a soothing and relaxed atmosphere, and friendly staff, and you've got a little pearl in the heart of the French Riviera.
The food is mouth-watering, with a focus on seafood and Provençal specialties. Our choice would be the tartare de saumon followed by a cassolette de Saint-Jacques, with a cold glass of rosé from the Domaine des Planes. For dessert, a fondant moelleux or a café gourmand.
Nikki Beach in Saint-Tropez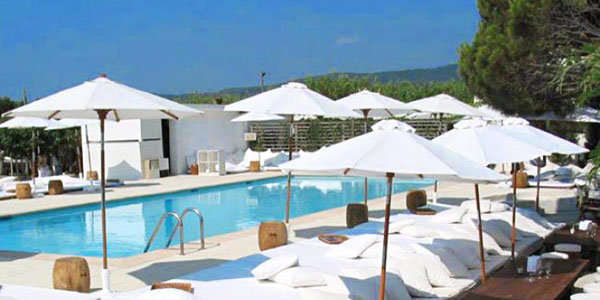 White linen curtains flutter at Nikki Beach in the warm Mediterranean breeze. Plates loaded with fresh fish, crab, and lobster, sushi and sashimi come by. Elegant tanned ladies looking like top models sip on cocktails and champagne. The DJ plays house music by the pool. Nikki Beach in Saint-Tropez is all about upscale glamour. Children are not allowed at the pool side — and yes, we did see Sting being refused access because of that. Reservation recommended.
L'Etoile in Fréjus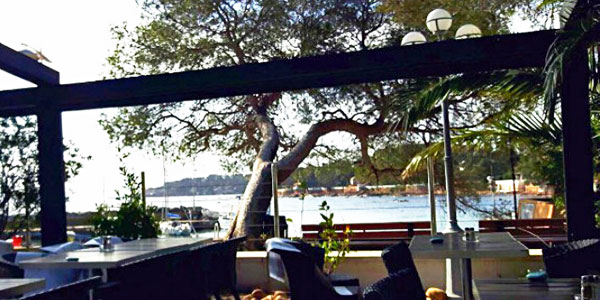 A cosy restaurant with idyllic view, sitting across the port of Boulouris in Fréjus. Quiet waterfront terrace, friendly service, and simple but succulent food. When in doubt, the formule du jour is always a good choice.
La Maison de Marie in Nice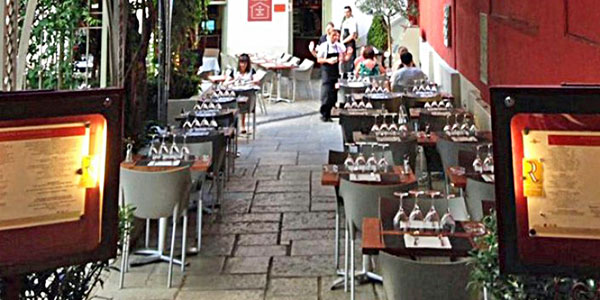 A hidden gem in the heart of Nice, within walking distance from Place Masséna. It's an oasis of peace with always fresh and tasty food, a warm service, and ridiculously low prices (under 30 € for a 3-course meal). You can go for the daily menu or order à la carte. The kind of place you need to have up your sleeve.
Plage Goeland in Cannes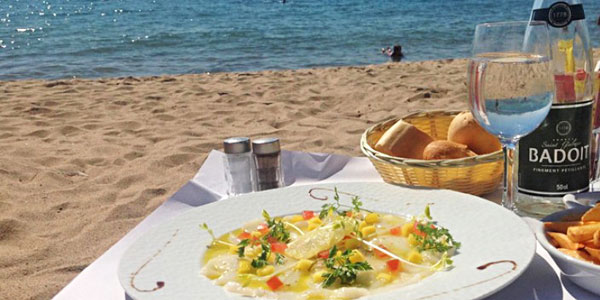 Not only this is one of the cheapest places in the whole Cannes to rent a beach lounger, but it's also a great beach restaurant with reasonable prices. Pleasant atmosphere, friendly service, and great food make it one of the finest beach clubs in Cannes.
La Pinède Plage in La Croix Valmer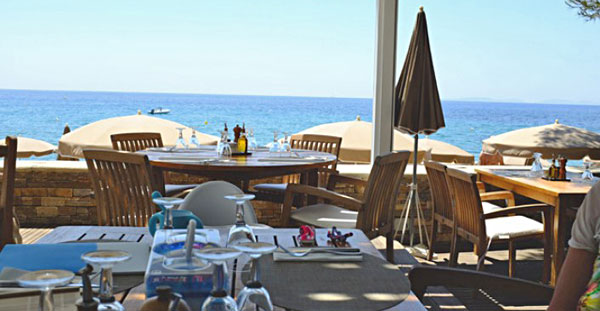 A luxurious and atmospheric beach club in a beautiful location in La Croix Valmer, near a hotel with private pool. Perfect for both a relaxed lunch and a romantic starlit dinner, lulled by the sound of waves lapping gently against the shore. The cuisine is sophisticated and of excellent quality. Reservation recommended.
Provence
Chez Bruno in Lorgues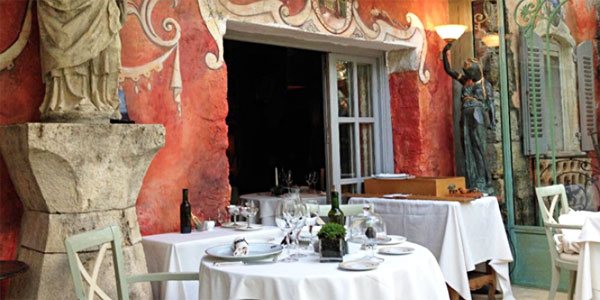 The truffle is the specialty of the Lorgues area, and Chez Bruno has been awarded a Michelin star for Bruno's inventive truffle creations. The prices are above average, but the tasty food and the delightful atmosphere are well worth it.
Hôtel des Deux Rocs in Seillans
A foolproof place to enjoy traditional Provençal cuisine in Seillans. Fresh local ingredients and a pleasant atmosphere, no matter if you choose to sit indoors on on the terrace by the fountain.
Les Chênes Verts in Tourtour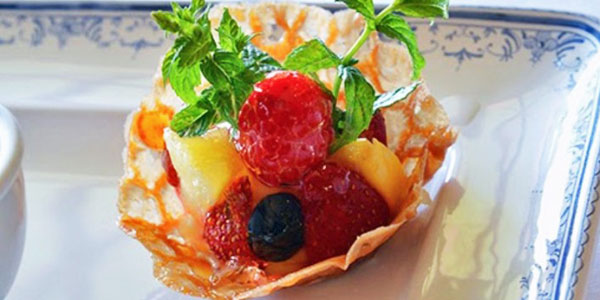 An unmissable restaurant in the beautiful wooded area of Tourtour, also recommended by the Michelin guide. Regional cuisine with a focus on truffle — the local specialty. The outdoor terrace is great.
Aux Petits Oignons in Aix en Provence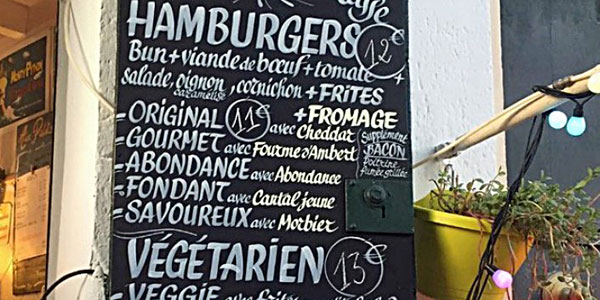 A small, cute restaurant in Aix en Provence with impeccable service and really good food: think local, mostly organic ingredients and original recipes, including a full vegetarian menu (with veggie burgers!). The prices are below the local average.
La Fleur de Lys in Grasse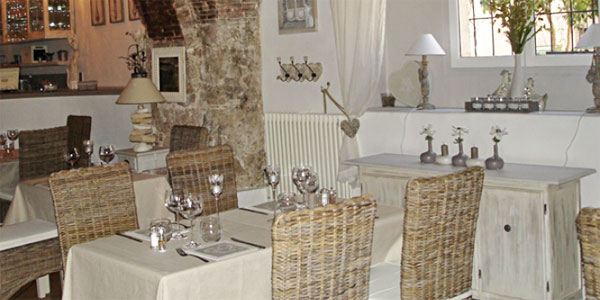 This small and cosy restaurant in Grasse is a gem. Fantastic food, faultless service, great atmosphere. You can choose between two fixed 3-course menus (28 or 38 €) or à la carte.
Calendal in Cassis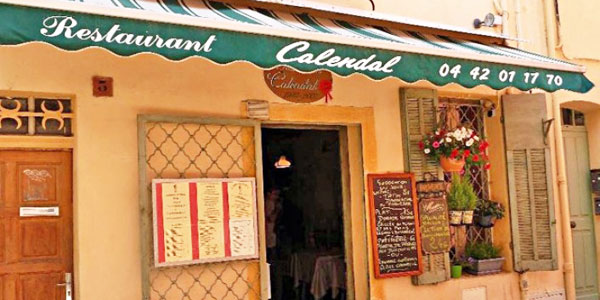 An iconic restaurant in Cassis to indulge in authentic Provençal dishes, like the famous bouillabaisse (fresh fish soup). The owners are very friendly, it's intimate and cosy inside and quiet on the terrace outside. During the high season, reservation is recommended.
We hope you'll enjoy these restaurants as much as we do! There are, of course, plenty more to discover as you explore the South of France. Check out our full collection of insider's tips and add a gastronomic touch to your villa holiday!