The beautiful coastal town of Antibes is located next to Cannes (10 km) and opposite Nice (23 km) at the Baie des Anges. For centuries, Antibes was the only city between Marseille and Italy. Because of its location opposite the Nice of today, on the other side of the Baie des Anges, the settlement was called Antipolis, which means 'the city on the other side'. Later the name changed to Antibes.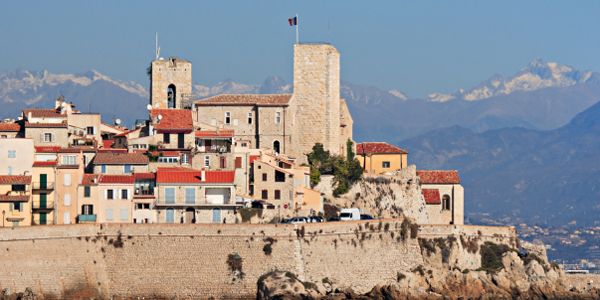 The town has an old and a new part. A lot of history can still be found in the old city. The best way to discover the center is on foot. While strolling through the narrow streets and beautiful squares you can taste the special atmosphere. It goes without saying that you will find nice shops and terraces here.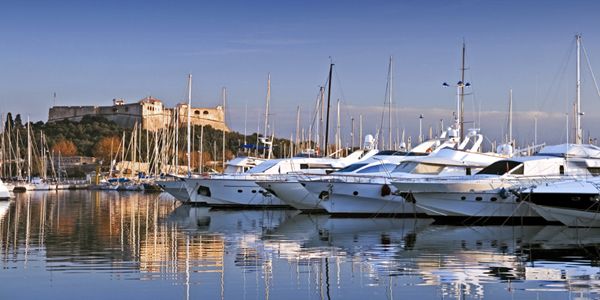 There is also plenty to do for children in Antibes. If they do not feel like beach or culture for a day, there are plenty of alternatives such as Marineland, Aquasplash Antibesland and Adventuregolf. And with Nice and Cannes around the corner is also nice to make a trip to these cities.
Eating and drinking in Antibes is not only possible in one of the many nice restaurants in the old town, but also on the coast. There you will find nice places where you can eat delicious fresh fish and shellfish.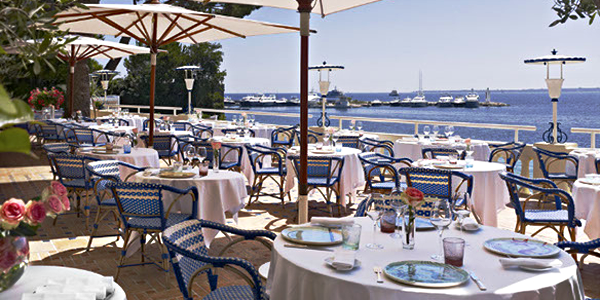 In the first half of the 19th century Antibes became a favorite place for artists to paint, such as Pablo Picasso. They made paintings inspired by life, the landscape, the water and the light of the Mediterranean.
The Picasso museum is now located in chateau Grimaldi. This chateau was built on high walls directly on the Mediterranean Sea in the 13th century. In the museum you will find, among other things, the cheerful, light works that Picasso made during his stay in Antibes. In the forties he lived in chateau Grimaldi.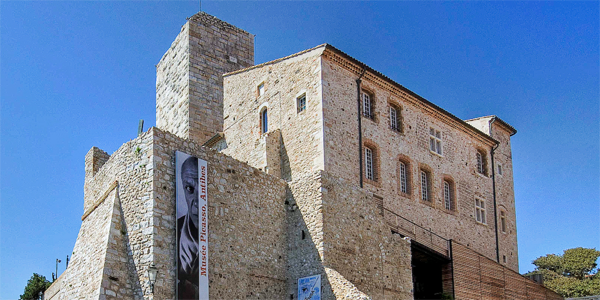 In addition to culture, Antibes also offers everything for a wonderful beach holiday. You can relax on the extensive coastline with both small sandy beaches and pebbly beaches. There are several diving schools and in the rocky bays you can also snorkel well.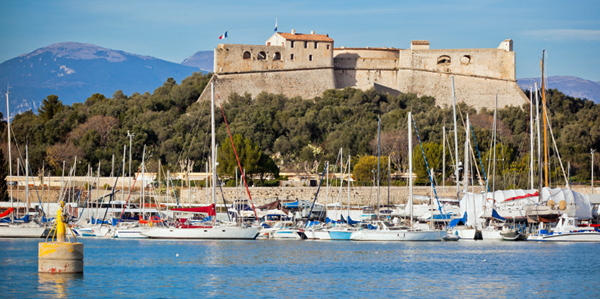 Pleasure boats are of great importance for Antibes. There are no fewer than five marinas, of which Port Vauban is the largest pleasure marina in Europe. With more than 2,000 berths and space for boats of more than 50 meters in length, there is always plenty to see and experience during peak season. Walk over the so-called Billionaire quay where the largest private yachts in the world can be found.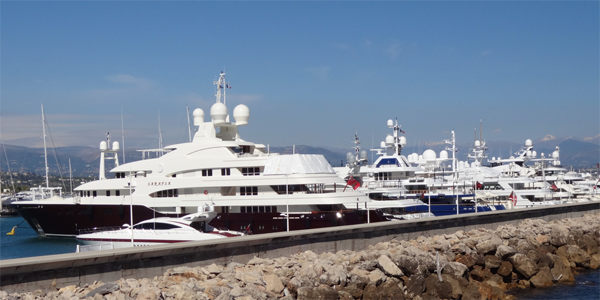 In 1882 the beach resort Juan-Les-Pins was founded. Although Antibes and Juan-les-Pins both have their own character, these two places are often mentioned in the same breath. What the places have in common is that you do not have to get bored when you are on vacation. Whether you come for the sandy beaches, the culture, the water sports facilities or the nightlife, it is all there!