What comes to mind when you think of the Cap d'Antibes? Exclusive hotels and prestigious villas in the green oasis of the peninsula? Tall Aleppo pines, old olive trees, white limestone cliffs, and large bays bays give the landscape a wild character.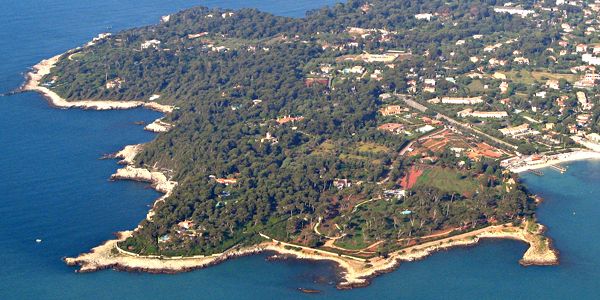 A lovely swinging hiking trail along the coastline will surprise you. On one side, it rolls out stunning views of the azure blue sea. On the other, high walls protect coastal gardens from the waves. This is the Sentier du Littoral — one of the most beautiful trails of the Côte d'Azur. It has been recently extended, and you can now walk it far beyond the original 4 kilometers. The full trail takes about two hours.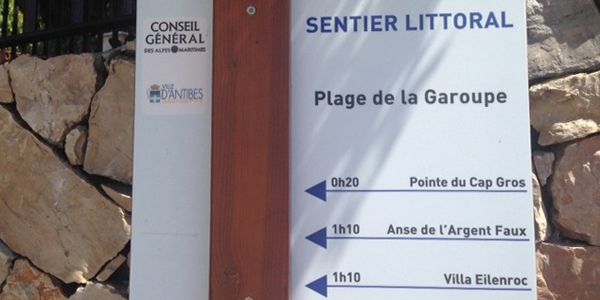 Start with the small paved path near Plage de la Garoupe. In summer it might be a bit challenging to find a parking spot. Better come early in the morning or late in the afternoon. Considering the heat, late afternoon or even the evening might be a good idea.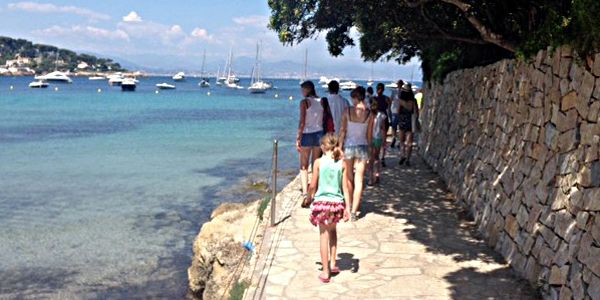 The trail offers a gorgeous view of the Base de la Garoupe, with the Alps in the background. The path goes from one pristine, fairytake spot to another. It climbs up, rolls down, at times comes to the edge of high cliffs (hence the warning to not use it during storms). It's definitely a sporty walk, and you're advised to wear proper shoes instead of flip-flops.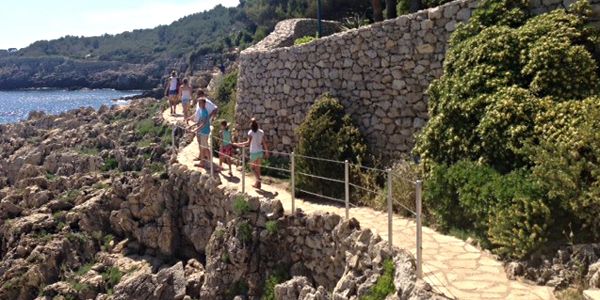 From the southern tip of the Cap d'Antibes begins the new part of the Sentier du Littoral. It wraps itself around the rampart of the private Château Croë and turns inland, away from the coast. From there, you soon reach Villa Eilenroc — a beautiful spot for a break.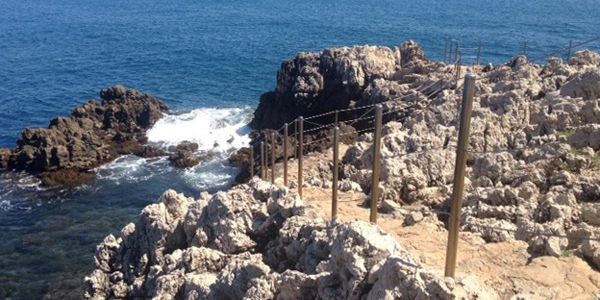 Vila Eilenroc was built in the 1860s by wealthy Dutchman named Hugh-Hope Loudon. "Eilenroc" is an anagram of his wife's name, Cornélie. A few years later, a new owner surrounded it with magnificent gardens, sitting 30 metres above the sea and offering a spectacular view of the whole bay. The gardens were redesigned and expanded in the late 1920s. Today, you can visit this luxurious mansion — an emblem of the flamboyant Fin de Siècle.
The lush gardens boast all sorts of traditional Mediterranean flowers and plants. Tucked away in the heart of the garden, you'll find a beautiful rose-garden — a nod to Antibe's fame as "the rose capital of France".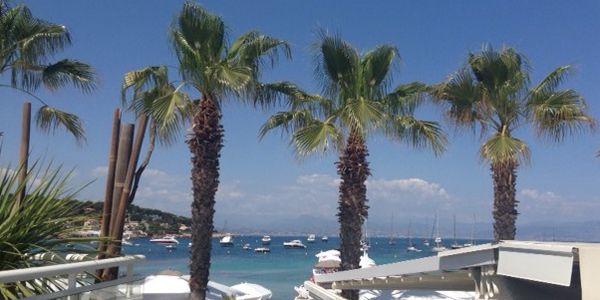 The hike on the Sentier du Littoral and a visit to the Villa Eilenroc will make for an unforgettable day in Cap d'Antibes. Top it off with a dinner in one of the local restaurants, with a bewitching view of the sunset on the Côte d'Azur.